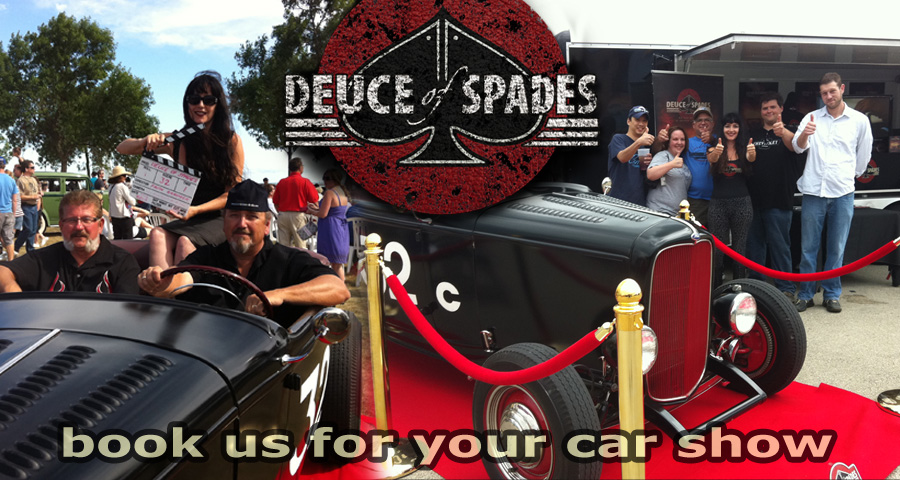 If you are located on or near our route and have a car show that coincides with our dates, we might be able to fit you into our tour schedule.
We will bring the star car of the film, so it can be on display at your car show and I will make a celeb appearance, be available to meet your participants and visitors, sign autographs, available for photos, etc...
We will also bring the booth display with the banners, merchandizing etc...
Last but not least, if you wanted to hold a screening of the film at your car show, we can provide the entire pro cinema system, consisting of a pro screen with image size of 16 feet wide by 9 feet high, a 7000 Lumen dual bulb pro SONY projector, mixer, wireless mic system for the introduction by the filmmaker, and two 1000W self powered speakers. We have a pro inflatable screen for outdoors screening and also have a metal frame screen set-up for indoors screenings. (Note that the above cinema system can cost up to $1,000 to rent and we will not charge you for it).
Please fill the form below to submit your car show for our tour and we will contact you to discuss details.
Many thanks for your support and God Bless.