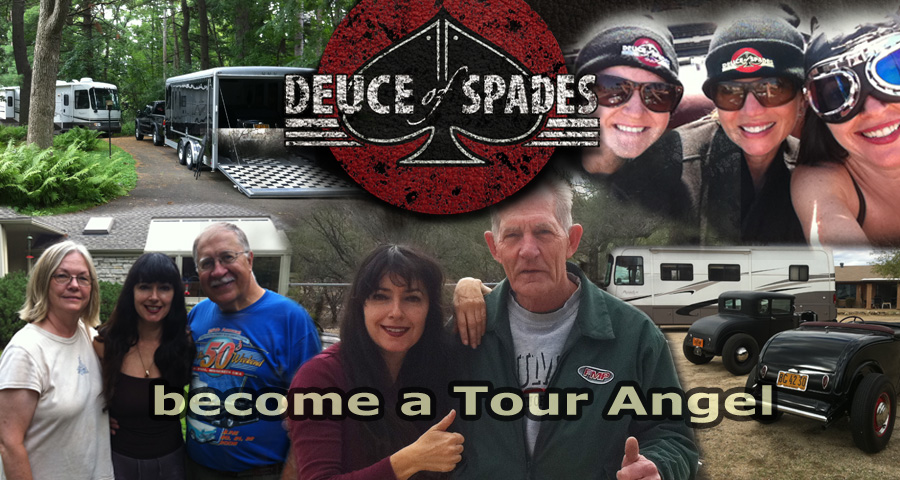 We need everybody's support in order to keep the tours going so we can spread the Deuce gospel and rejuvenate the hot rod scene.
Support our efforts by becoming a Tour Angel! Host our RV for a night or more. We travel with two rigs: A 30 feet Class A motorhome and a truck and trailer combo (about 36 feet long total - can be unhitched, although I prefer not to if at all possible). Our motorhome must be parked on private property for it to be legal for us to sleep / live in it. A driveway, parking lot, field, etc work well. We do not need hookups such as water and sewer, but shore power is always a blessing and much appreciated. The truck/trailer rig can be parked on the street if need be, if your neighborhood is safe enough.
We are fully contained and do not need access to your house, so you will retain your privacy. Media, fans and friends do not get invited to come to our base camp. So there should be very little disruption to your every day routine, space and privacy :) . Your address and personal information remain confidential and will not be disclosed.
Please fill this easy form to send us your info and we will contact you to let you know if / when our tour route happens to go through your area / town.
Many thanks for your support and kindness and God Bless you.