These two beautiful 12X18 artworks, inspired by DEUCE OF SPADES' famous "TRUE LOVE NEVER DIES" message, are a most romantic and powerful way to say "I LOVE YOU" to the special person in your life. They are offered individually, but if you order both, they will be shipped together for the same shipping fee, saving you money. They are available on one of three formats: Poster print, Aluminum high res gloss print, or canvas. All look great, but I personally highly recommend the Aluminum prints, they really have eye popping colors and detail and look very very slick. And as many of you know, I am VERY picky. You will find more specs and details about the three output formats on the store product pages.
FAST TURNAROUND! Products will be shipped to your door and delivered usually around 6 to 7 business days from order date.
But what is truly very special, is that you can have YOUR NAMES incorporated in the artwork, at NO EXTRA CHARGE! The names will look as though they have been engraved in the heart(s) (see examples below). That means that when your loved one opens her/his present, they will hold in their hands an artwork specifically created for (and addressed to) them and you. And that makes it extra special. One of a kind. A present to cherish for years to come.
The artworks also sport the famous DEUCE OF SPADES logo and represent an imaginary, distressed, "32 of Spades" Poker card. They are signed by both artists (Joshua H. and Faith Granger), since this was a collaborative effort.
These artworks would also be a perfect wedding present or anniversary present. But I have some good news for those of you who are currently single: Guess what? If you love Hot Rod art, or tattoo art, you will love this new DEUCE OF SPADES product too. You don't have to buy it for someone else, you can buy it... Just for you! And just "because"! :)
Please scroll below to uncover the two artworks and see an example of how two names can be incorporated in them.
BELOW: "SWALLOWS" ARTWORK, PRIOR TO BEING PERSONALIZED: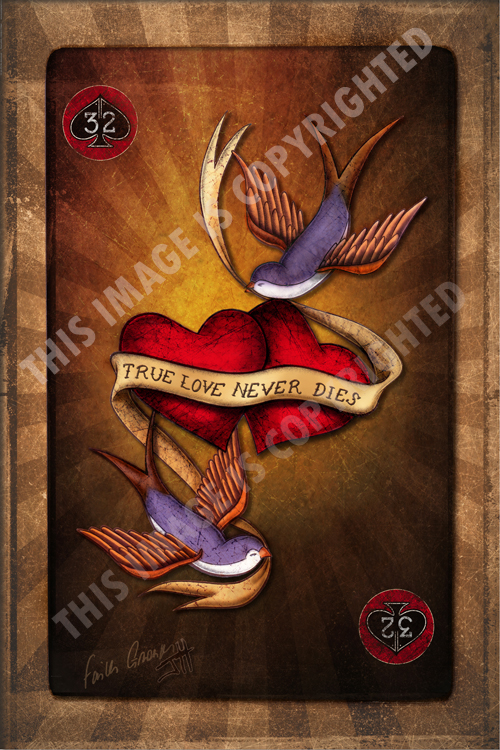 WITH PERSONALIZATION: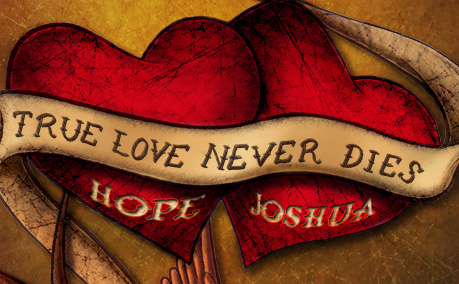 BELOW: "WINGED HEART" ARTWORK, PRIOR TO BEING PERSONALIZED: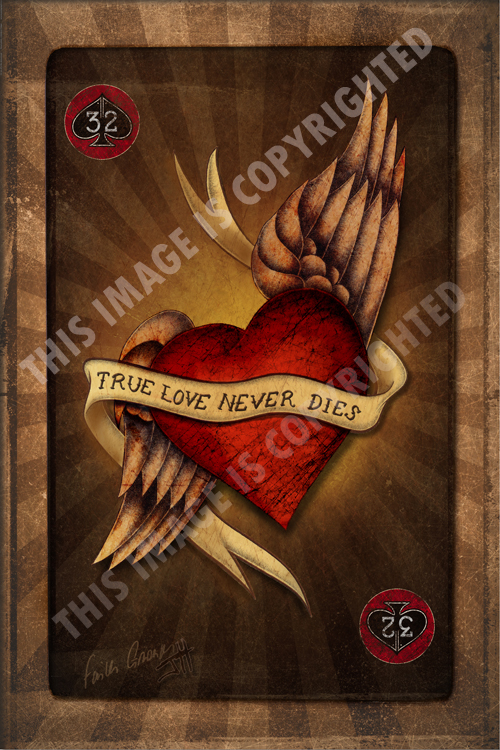 WITH PERSONALIZATION (in this example, the couple's names would be HOPE and JOSHUA):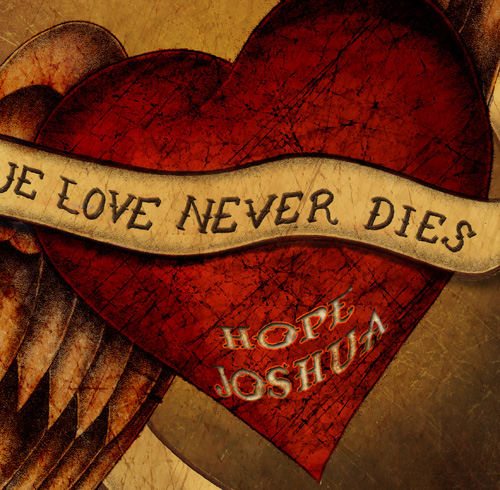 Please forward the link this page to anyone who would enjoy these artworks - Thank you for your support!
Filmmaker